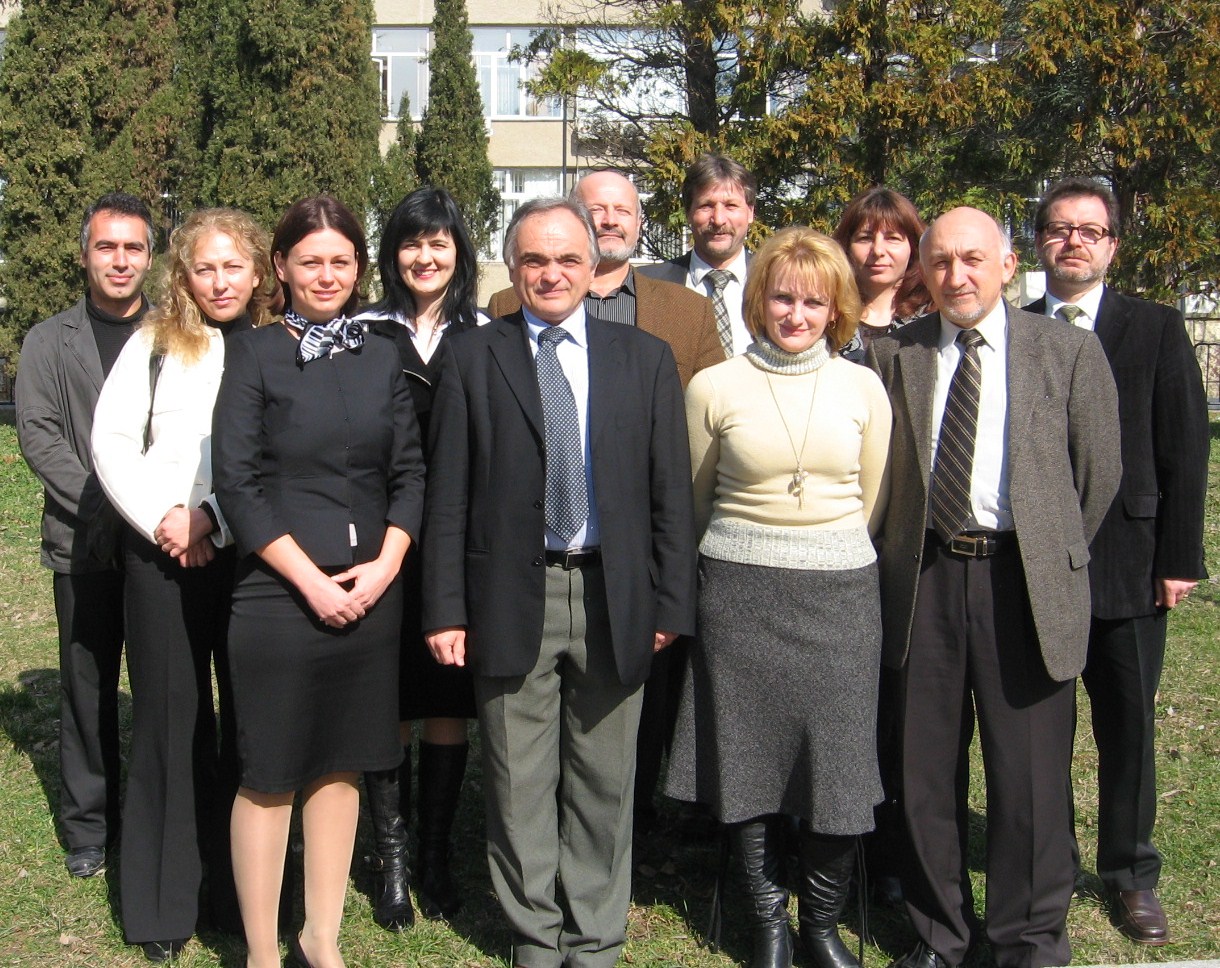 The department of "Social and Legal Sciences" is a teaching department in two degree programmes – Bachelor and Master. Both degree programmes are accredited by the Social and Legal Sciences and National Security Commission at the National Agency of Assessment and Accreditation.
The "Social Management" Bachelor degree programme, introduces students to a wide range of disciplines which aim to ensure that the students understand the theoretical foundations of social management, rooted in social entrepreneurship, management of social services, psychology, social policy, sociology and of course most importantly we make sure that the students understand the legal context of the legal provisions which regulate the social relations in social sphere. To secure that the students understand the rights and obligations of the parties in the complex area of social sphere, that they would be the professionals to secure protection of the rights of children, families, disabled, adults etc., students study a range of legal disciplines such as Family and Inheritance Law, Labour and Social Security Law, Commercial Law, Administrative Law. Given the objective globalization processes and the membership of our country in the EU, the students are provided with knowledge about the social rights of foreigners and foreign citizens, the social rights of citizens of the EU and the social rights of the refugees. The degree programme include courses in International Social Law, European Social Legislation, International Private Law, International Adoption etc.
The students obtain knowledge in the pure social work as well, such as child care, mental care, care of adults and disabled, ability to work with individuals, families, groups, fellow social workers and other professionals.
Other disciplines which are taught in the course of study are: Philosophy, History of Social Work, Methods of Social Research, Fundamentals of the State and Law, Commercial Law, Social Ethics, Psychology of Labour, Leadership and Team – Building, Social Work with Disabled etc.
The Master degree accredited specialties are: "Social Work with Children:, "Healthy and Safety Conditions at Work"; "European Social Integration" "Social Work with Children with Deviant Behaviour".
The department provides students in the engineering and ship-building specialties, as well as Industrial Design and Industrial Management specialties with specialized courses in Maritime Law, Commercial Law, Labour Legislation, Protection of Patents and Intellectual Property etc.
Teaching, Assessment and Feedback
Teaching methods are designed to provide an in-depth knowledge of Social Management, as well as developing the analytical, presentation, teamwork and communication skills sought by employers. The department employs a range of interesting and innovative teaching approaches and a careful balance of assessment methods including personal research projects and examination.

The academic year at Technical University consists of two 15-week semesters, but on the social work programmes, attendance at University or on placement continues outside these dates, given the students spend certain period of time 2 or 3 weeks in social enterprices, social institutions or private deliverers of social services as part of their education. A typical Social Management degree module has lectures and about seminars per week. While lectures are attended by all students, seminars are held in smaller groups where you can interact more directly with the tutor and address any problems which have arisen.

Placement learning is central to social work education. Students on the Bachelor programme in Social Management course are provided with practice-based learning, with placements undertaken with at least two different service user groups. We stress the role of personal tutors who will take an active interest in your development. Whilst on placement, you will work closely with a qualified 'practice educator', who will guide and assess your practice. University tutors maintain close links with students, and there are regular 'call back' days, when students return to the University to work on the links between theory and practice.
Career Opportunities
The Department of Social and Legal Sciences works closely with the University Career Centre and together with the Schools Academic Careers Adviser, we will help students to choose their career path and develop their employability skills.

The graduates are equipped with a professional qualification and a body of knowledge and skills that will open a wide range of exciting, rewarding and challenging employment in human service professions. Skills which they will acquire include:
Communicating with service users, carers, colleagues and other professionals

Understanding of human behaviour, social systems and welfare organisations

Knowledge of legal responsibilities, powers and rights

Assessing needs, risks, abilities and strengths

Planning, providing, purchasing, co-ordinating and evaluating services

Interdisciplinary and multi-agency working.
Many of our graduates will work in local authority children's services departments and adult services departments. However, there are many other options and social workers may be employed in a variety of settings - for example, in the voluntary sector, in schools, health trusts, hospitals, area-based programmes, and in private businesses (eg residential care for children or adults).

Social workers also have the opportunity to work with a wide range of service users and carers. They might undertake child protection work, work with young people in care, with care leavers, children with disabilities, foster carers or adopters, people with dementia, people with drug and alcohol addictions, or people with mental health problems. You will also encounter and work with a wide range of other professionals - teachers, health visitors, the police, doctors, psychiatrists and community nurses.
Graduates from the Bachelor degree programme at the department of Social and Legal Sciences have the opportunity to continue their education in Master degree programmes at our department or in other universities in Bulgaria and abroad. The graduates are awarded diplomas with a Bulgarian and English enclosure.