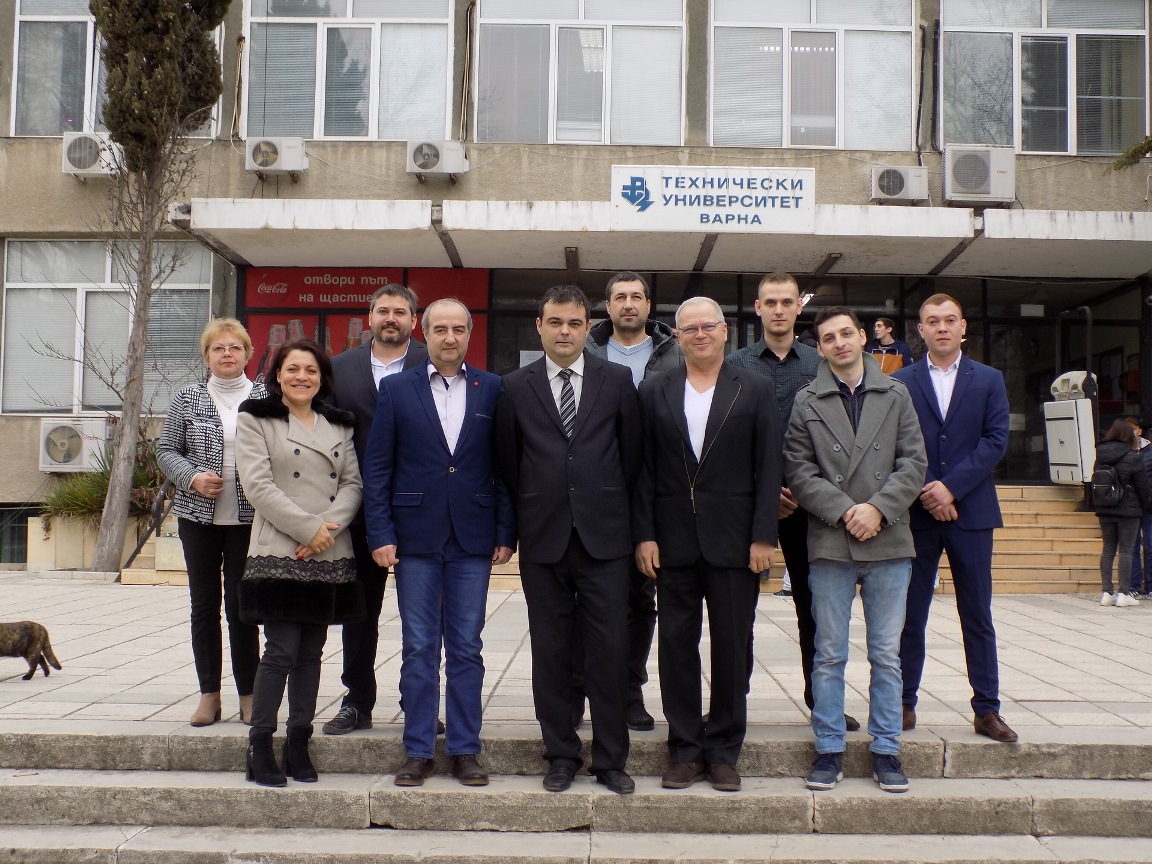 HISTORY
---
Department "Electric Power Supply and Electrical Equipment" was established in 1971, with two subjects:
- 'Electric Power Supply and Electrical Equipment of Industrial Enterprises"
- "Ships Electrical Equipment"

Over the past years teaching and research processes are carried out by highly qualified professors, graduates of bulgarian and foreign universities (Russia, Germany, Czech Republic). The bulgarian and foreign experience was beneficial to the department and specialty as a whole.
A significant part of the faculty in the department have carried out long-term specialization in Denmark, Russia, Czech Republic, Germany and Austria. Have established fruitful contacts with foreign universities. Were established and maintained relations with universities in Kosice, Izhevsk, Riga, St. Petersburg, Light & Optics - Denmark, Prague, Brno, Rostock, Budapest, Odessa, and with similar departments in other universities. Strengthened and developed contacts with foreign universities have made it possible to share the experiences of prominent scientists.
Department "Electric Power Supply and Electrical Equipment" is responsible for education of highly qualified specialists for the needs of electrical industry, electrical power engineering, electrical power supply and electrical equipment in industry, transport and household appliances, illuminating engineering and other applications of electricity.