DEPARTMENT PLANT PRODUCTION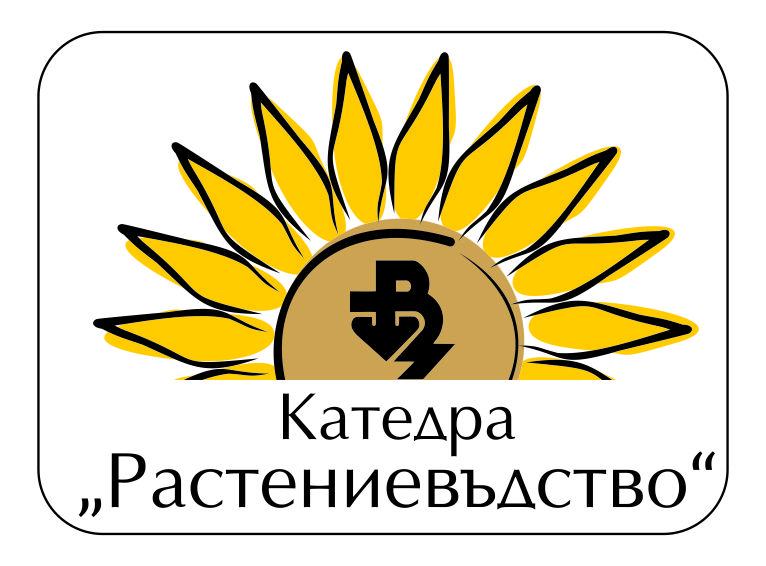 INFORMATION FOR DEPARTMENT "PLANT PRODUCTION" The department was established initially under the name "Plant production and Aquaculture" in 2007 with the following staff: Professor Dr. Tony Kostov Tonev (Head of Department) Associate prof. Dr. Jivka Encheva Bekyarova Dr. Dragomir Plamenov Dimitrov Dr. Daniela Simeonova Toneva Later, the academic body was transferred to the Department "Ecology and Environmental Protection". In July 2011, Department "Plant Production" was set up. At present, the Department of "Plant Production" includes the following personnel:Associate prof. Dr. Dragomir Plamenov Dimitrov (Head of Department)Associate prof. Dr. Jivka Encheva BekyarovaAssociate prof. Dr. Miglena Atanasova DrumevaAssociate prof. Dr. Peter Stoyanov YankovAssociate prof. Dr. Ivan Dimitrov KiryakovAssociate prof. Dr. Necho Raichev NankovAssistant Nadya Georgieva DaskalovaAssistent Pavlina Naskova AtanasovaAssistent Plamena Yankova Panayotova Technical staff: Ruska Evgenieva Dimitrova
The department is profiled in terms of training students in "Agronomy". Training started in 2007/2008, after receiving a positive assessment from the Standing Committee on Agrarian Sciences and Veterinary Medicine (SCASVM) of project for opening a professional field 6.1. Plant Production at the Technical University - Varna (Protocol № 7 / 16.03.2006). With Protocol № 14 / 19.10.2010 of the SCASVM the program accreditation is renewed again.At present, the subject in which the Department provides training, is "Agronomy" in degree "Bachelor". The documents for training in degree "Master" were submitted.In 2012, completed the training of the second class of the speciality and the total number of graduates is 34. Currently, students from I to IV classes in the subject run to 103.