The students of the Communication Engineering and Technologies take an active part in internation exchange programm ERASMUS.
For the participation are allowed the students with very good results speaking English or the language of the host country.
Usually that are the third or fourth year students who remains in the host university for three months from May till October.
The students often develop their Master thesis at the host University and defend it at the technical University – Varna.
The list and links to the universities with which the Technical university has agreements for international exchange following ERASMUS program. 
Link to the department International cooperation and eurointegration.
http://www.tu-varna.bg/tu-varnamse/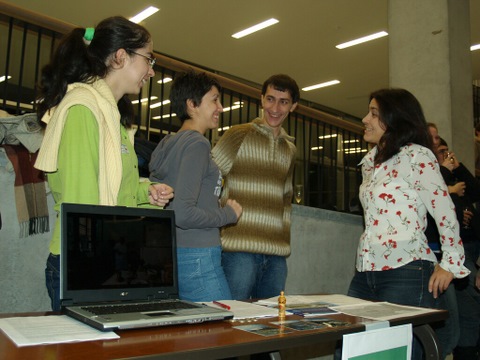 Pictures from the University in Gent
http://picasaweb.google.com/kttektt
Pictures from the University in Rostok, Germany
http://picasaweb.google.com/aleksandar.n.p/Rostock06102008
http://picasaweb.google.com/aleksandar.n.p/Rostock07102008
Pictures from the Polytech University in Nice – Sophia Antipolis, France