Transport Equipment and Technologies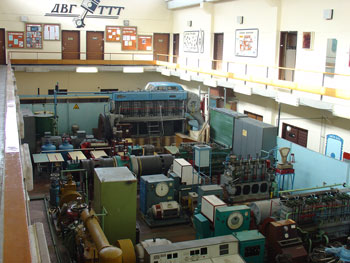 Educational objectives of major "Automotive Engineering" are related to the training of highly qualified specialists, who can realize themselves in almost all areas of modern engineering and transport industry: engine and automobile manufacturing; maintenance and service of transport vehicles; management and marketing of transport; ecology of transport; research and development engineers in companies, institutes and other research units.
Department Automotive engineering is part of Faculty of Machine Technology of TU-Varna. Now department has 9 members -  4 associate professors, 4 assistant professors, 1 secretary .
Department "Automotive Engineering"  is the successor to the Department "Internal Combustion Engines ", founded in 1966, and is profiling department, responsible for training students in major "Automotive Engineering"   in degree "Bachelor" (Engineer) , "Master" (master engineer) and "Doctor" (PhD). Since its establishment until now are trained over 1700 students, including students from countries in Europe, Asia, Africa and Latin America.
Research directions/trends of the department have evolved over time and are in direct contact with industry:
- dynamics, vibration and noise of vehicles;
- design of internal combustion engines;
- working process of internal combustion engines and alternative fuels;
- automatic transmissions;
- road-accident rebuilding.
For  2007 - 2018 professors from the department participated in the development of 12 projects of international, national and university level.